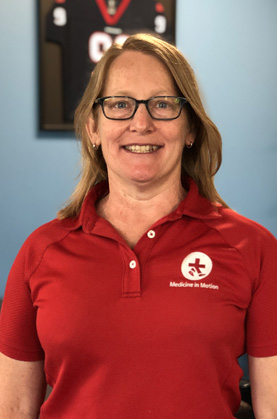 Sports Medicine Specialist / Physician / Clinic Owner
Dr. Pyron is board certified in both family medicine and sports medicine. She obtained her medical degree from The University of Texas Health Science Center in San Antonio, completed a residency program in Family Medicine at Southern Colorado Family Medicine, and pursued a fellowship in Sports Medicine at Michigan State University, Kalamazoo Center for Medical Studies. After becoming board certified in both family medicine and sports medicine, she started her career as a team physician for Penn State University. She then returned to her home state of Texas and worked as a Sports Medicine Specialist and Team Physician for the University of Texas at Austin.
Dr Pyron is currently the founder and president of Medicine in Motion. She is an active member of the American Medical Society for Sports Medicine and the American College of Sports Medicine. She maintains a relationship with the University of Texas by teaching classes for the Athletic Training students and by providing the Medical Director role for the Exercise In Aging Research Laboratory headed by Dr. Hiro Tanaka at the University of Texas. In 2012, Dr. Pyron also became certified in Musculoskeletal Sonography allowing her to provide diagnostic and procedural ultrasound exams in her office at the time of a patient visit!
Dr. Pyron has lived and worked in Austin since 2003 and has developed extensive connections with specialized orthopedic surgeons, chiropractors, acupuncturists, massage therapists, athletic trainers, strength trainers, and other healthcare professionals who provide excellent service. She enjoys working together as a team with a variety of healthcare professionals to provide customized and optimal care for her patients.
Although Dr. Pyron also has training and is board certified as a family physician, she prefers to limit her practice to sports medicine. This means that she wants you to maintain your relationship with your family doctor, but see her for sports injuries, training questions, or illnesses which affect your activity level. Please let her know how she may best help you!
In her off time, Dr. Pyron enjoys a variety of outdoor and sports activities including soccer, softball, running, biking, mountain biking, strength training, yoga, swimming, and sailing.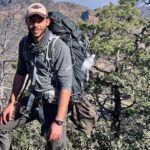 Joseph Rayner IV, PT, DPT
Dr. Rayner is a board-certified Physical Therapist licensed in the state of Texas. He received his Bachelor of Science degree from the University of Texas Rio Grande Valley in Edinburg, Texas in 2017. During his undergraduate studies, Dr. Rayner had worked at the University Recreation Center where he acted as the Fitness & Wellness Student Supervisor, Lead Personal Trainer, and Lead Group Exercise Instructor. During this time, Dr. Rayner had also partnered with Exercise Physiologists, Physical Therapists, and Sport Psychologists, to conduct research on Psychological Burnout in Elite level Athletes as well as the Prevalence of Diabetes/Pre-diabetes in College-Aged Students.
His research had given him the opportunity to present his findings at the American College of Sports Medicine and the USA Track and Field Annual Conferences, as well as a publication with USA Track Coach. Following Dr. Rayner's successes in his undergraduate studies, his alma mater had given him the honor of being selected for the "Student Success Story of the Year" documentary in 2017.
Following his undergraduate studies, Dr. Rayner went on to achieve his Doctor of Physical Therapy degree at Texas Woman's University in Houston, Texas in 2020. During his postgraduate studies, he had served as the President of his program's Student Physical Therapy Association for all 3 years, as well as serving as co-representative for the Texas Physical Therapy Olympics. During this time, Dr. Rayner had also conducted research on the Educational Outcomes of Pain Science Education Within a Doctor of Physical Therapy Program.
Now as a licensed Physical Therapist, Dr. Rayner is beyond excited to join the Medicine in Motion family and to provide his services to the city of Austin. As a clinician, Dr. Rayner takes a holistic, evidence-based approach, and will adjust his practice accordingly to the individual patient. Dr. Rayner also strongly believes in empowering his patients to take ownership of their rehabilitation to provide long term positive outcomes.
Dr. Rayner has never played a sport that he didn't like, however during his spare time, you will usually find him enjoying soccer, tennis, mixed martial arts, running, cycling, yoga, strength training, hiking and paddle boarding.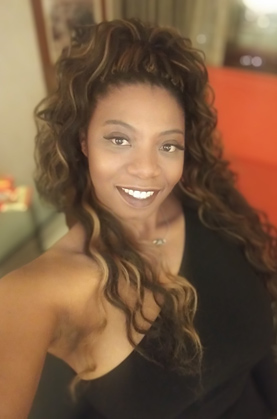 Jasmine Dinkins is originally from Gainesville, FL. She attended Santa Fe High and while in school she was on the cheerleading squad and track team. She was recognized for her outstanding performance in cheerleading and received the award of All American cheerleader.  Jasmine was also published in Who Among American athletes. After graduating high school she attended Florida A&M University where she received a Bachelor of Science in Cardiopulmonary Science in 2012.  During Jasmine's spare time she loves  spending time with her son, Berry and helping in the community. She was the coach for 2 years for Pop Warner cheerleading and now she assist with her son's football, baseball and soccer teams. Even though she is a Florida girl at heart and miss the beaches, she truly enjoys the beautiful Texas sunsets.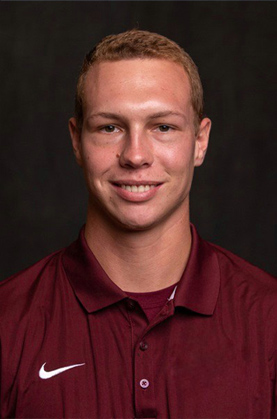 Brent McKinsey MS, LAT, ATC
Certified Athletic Trainer: Rehab, Performance and Recovery Specialist
Brent McKinsey was born and raised in Southern California. He completed his undergraduate studies in Colorado at Fort Lewis College, receiving a B.S. in Athletic Training. Brent continued with his education at Texas A&M University – Kingsville where he received a Master's Degree in Kinesiology. During this time he also worked as a graduate assistant Athletic Trainer with the Football and Track & Field programs. To begin his post-graduate professional career, Brent spent two years as an Assistant Athletic Trainer at Trinity University in San Antonio, where he worked with a  number of teams and collected multiple conference championships. Brent has spent his early career ensuring athletes are healthy, and able to perform at their highest level.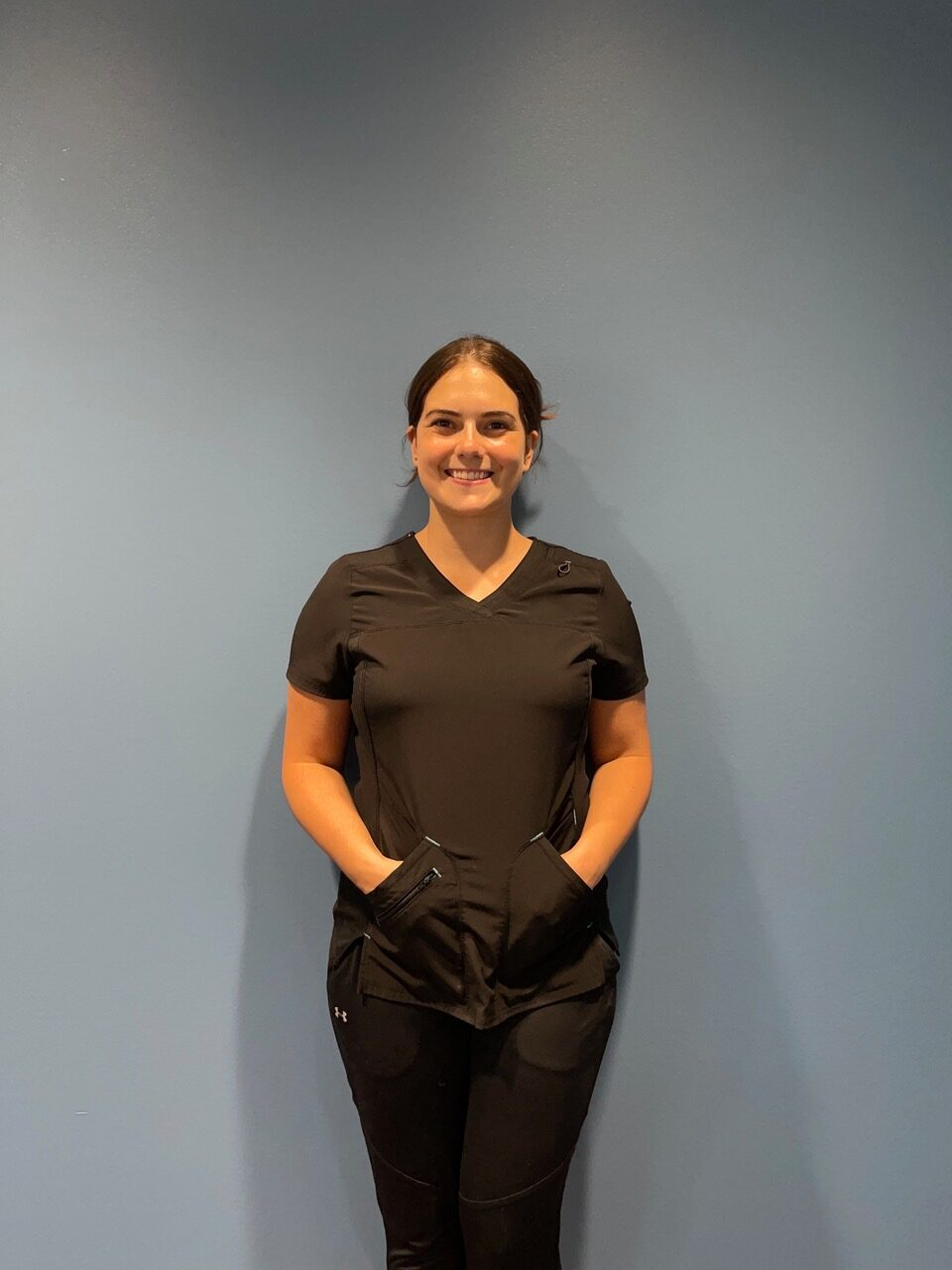 Brooke Edwards studied Kinesiology during her undergraduate career at The University of Texas where she trained her skills in corrective exercise and fitness testing. She then went on to get a Master's degree in Human Physiology because of her strong interest in the abilities and limits of the human body. Brooke has conducted research in the fields of exercise psychology, cardiovascular physiology, and human performance with published work in the study of human metabolism. Because of both her academic and hands-on experience, Brooke is confident in her ability to incorporate scientific literature into your own personal fitness goals and help you learn how your body should move and feel. Brooke has joined the Medicine In Motion team to help anyone who wants to live a functional and healthy lifestyle. In her free time, she enjoys continuing to study different aspects of human movement and participating in exciting bodily challenges like spelunking and skydiving.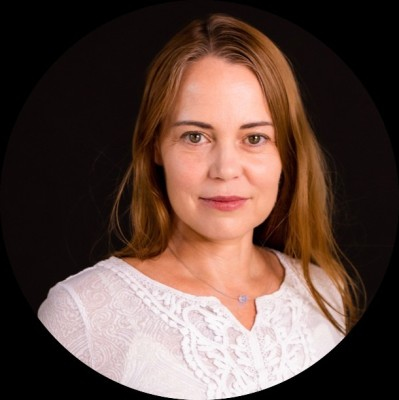 Massage Therapist, Health Coach and Yoga Instructor
Alana is a mind-body focused health coach. Alana has been a Yoga practitioner for over 30 years and enjoys sharing movement and mindfulness with anyone interested in improving their quality of life. Alana provides Health Coaching, Hypnotherapy, Massage, and Individual Yoga sessions to support her clients in achieving their health and wellness goals.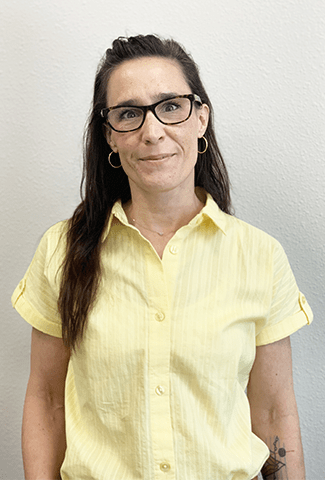 Mindfulness/wellness coach
DeeAnne Bullard is a National Board of Health Certified Health and Wellness Coach.  She specializes in using a mindful approach when working with clients.  Clients learn to clarify short-term and long-term goals and to create specific action steps for reaching those goals.  She partners with clients to realize accountability and sustain healthy habits for lasting change.  DeeAnne has coached clients struggling with many health and wellness related issues, including weight loss, exercise programs, recovery from injury and illness, adjusting to new routines, and adhering to healthy nutrition. Her mindfulness instruction empowers clients to overcome barriers and achieve breakthroughs.  
DeeAnne has a multi-disciplined education including Health and Wellness Certification from Guiding Mindful Change, a Bachelor's Degree in Fine Arts from the University of Texas, a Master's Degree from Ohio State University, and a Master's Degree in Teaching from Pace University.  She has been a student and practitioner of meditation and yoga for the last ten years.  In her free time she enjoys spending time with her family in South Austin, reading, working out, and making art.